Seoul
http://www.visitseoul.net/en/index.do?_method=main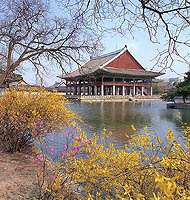 Gyeongbokgung
Many of the buildings at the palace were demolished during the Japanese colonial period. However, in the 1990s, the government launched restoration of the palace, and it has now been restored to its original state. On the site stand Geunjeongjeon, Gyeonghoeru, Hyangwonjeong, and Amisan Chimney, all in their original states.
The palace will allow visitors to get a better understanding of the culture and heritage of Korea.
Namsan Park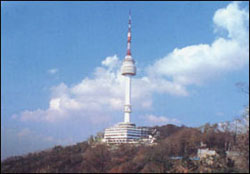 The Namsan Park is located at the center of Seoul and the location covers both Junggu and Yongsangu. The park was decided to be built according to the City Facility Plan on March 1940. The total area is 2,956,928m2 and the height is 265m.
The original name of the mountain was Inkyeong Mt. However, the mountain was named as "Namsan" since it was located on the southern part of Seoul when the King Taejo(Lee Seonggae) moved the capital from Gaeseong into Seoul following the theory of geomancy. The mountain had suffered damages from establishments of Japanese shrines, colonial government buildings and the military camps during the Japanese Imperial Period. However, the mountain has recovered from the damages thanks to the rehabilitation efforts between 1991 and 1998.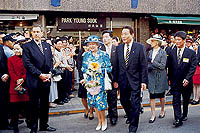 Insadong
Insa-dong is the ideal place for visitors who want to experience the true character of Korean art, with its subtle, enduring beauty. Once you are in Insa-dong, you will immediately be drawn to the small alleys lined with numerous shops and galleries, both tiny and spacious: antique shops, Korean stationery stores, frame shops, handicraft shops, pottery and porcelain shops, bookstores and painting studios, and art supply stores. In addition, restaurants and cafes serve traditional food and teas.
During her visit to Korea in 1999, and to Insa-dong in particular, Britain's Queen Elizabeth II expressed deep admiration for the hanbok, Korea's traditional dress, and for Korean pottery in particular. The Insa-dong Festival, held every October, showcases pungmulnori, or folk musical instrumental performances, and features a food court serving local cuisine from regions all across the country. Recently, a shuttle bus service linking galleries in different parts of Seoul has started running between Insa-dong and Pyeongchang-dong.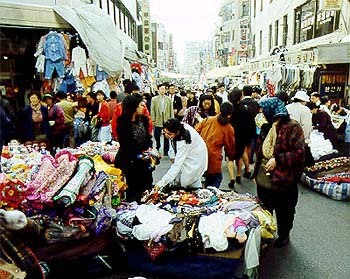 Namdaemun Market
As Korea's largest and oldest traditional market, Namdaemun is a barometer of Seoul's economic situation and where Seoulites can comparison shop for the lowest prices on all sorts of goods. It is also a world-famous shopping paradise and an attraction that tourists should not miss. At Namdaemun, a great deal of effort has been made to foster a tourist-friendly atmosphere. Information is available for local residents and tourists and free interpretation services (both in English and in Japanese) are readily offered to foreign tourists.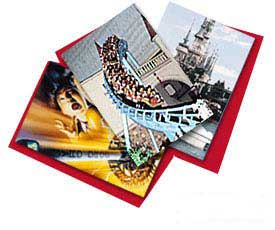 Lotte World
Lotte World, an all-weather recreational complex offering sightseeing, adventure, mystery, sports activities and cultural events in one place, is comprised of numerous indoor and outdoor facilities. Lotte Adventure, an indoor theme park area measuring 25,000 pyeong (82,650 square meters), keeps visitors dry even on rainy days with a glass dome that covers the entire space. Magic Island, Korea's first park built around a lake, is linked to Lotte Adventure via monorail system and overpass. Recently, the most popular ride on Magic Island is Gyro Drop, where brave souls experience the thrill of a Bunjee jumping, and at the same time enjoy the beautiful scenery of Seokchon Lake. The Trevii Fountain in the Jamsil Station Plaza on Subway No. 2 Line, which is directly linked to the Lotte World entrance, is a popular gathering spot for all, whether young or old, and for families visiting the theme park.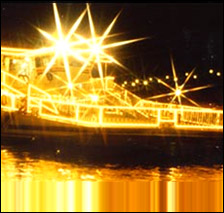 Hangang Pleasure Boats
In 1986 ferry cruises were started along the sinuous waterway of Hangang River, which flows through the heart of Seoul from the east to the west. Currently there are four ferry terminals, six cruise boats, and 10 motorboats, all offering leisurely excursions. The ferry terminals are located by the riverside at Yeouido, Jamsil, Ttukseom, and Yangwha. Each terminal has a lounge below the deck. The sightseeing boats can be reserved for special occasions including parties, ceremonies, recitals, meeting and seminars.
The blazing glow of the setting sun, the sparkling night scenery of Seoul, the cool breeze on the deck on hot midsummer days, or snowy rides on winter days, all have a romantic ambiance.
Daejeon
http://tour.daejeon.go.kr/english/index.jsp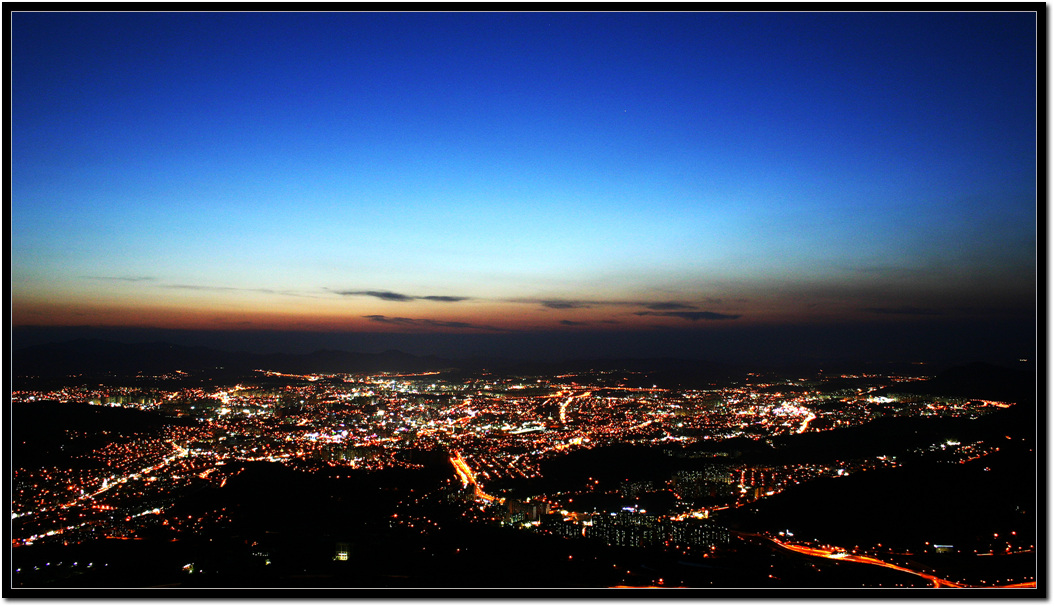 Sikjangsan (Mt.)
Mt. Sikjang is a beautiful ecological treasure house. Looking east from sikjang, one can see downtown Daejeon, Mt. Sikjang is 623.6 meters high and is located near Panam-dong in Dong-gu, Secheon-dong, and Sannae-dong. As the highest mountain in Daejeon, it has a graceful physical appearance, as well as eeotic. It is plants, and historic relics. It is associated with many legends.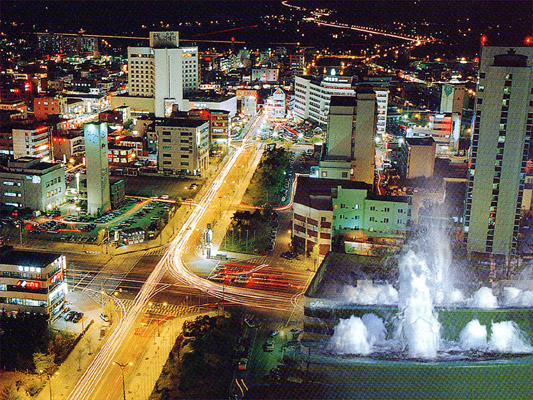 Yuseong Spa
At the decline of the Baekje Era, a mother who sought drugs for her son who had been seriously wounded in a battle during the Silla dynasty, saw a crane with a wounded wing on a snow-capped field. It immersed it self in a water puddle and was cured. She then let her son put his limb in the water and it was cured completely. After that, she built a hut near the fountain and invited many ill or injured people to bathe and treat their diseases there.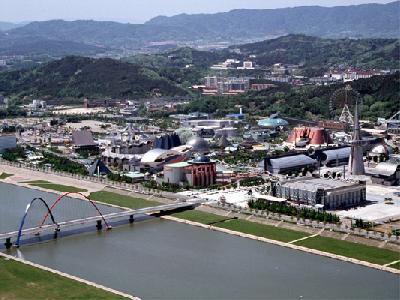 Expo Park
The Expo Park, with its focus on science and the future, enhances the consciousness of the importance of science in many young people's minds and upholds the spirit of '93 Expo.
Cherishing the spirit of '93 International Expo, whose theme "New Way for a Leap," the Expo Science Park was opened as a theme park, the first of its kind in Korea. This park is a mecca of national science education, a place that depicts international sciences, the future, as well as encourages cultural exchanges by upholding and improving the fruits of Expo. It also serves as a convenient relegation place as well.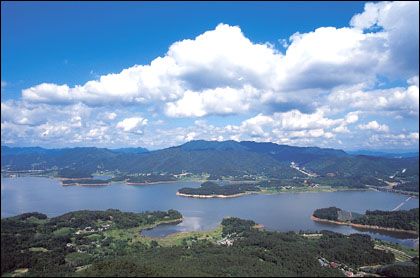 Daecheonghosu (Lake)
As a source of water supply to the Daejeon and Cheongju area, the Lake Daecheongho is also a tourist attraction well supplied with mountains and trees.
As the third largest lake in Korea, Lake Daecheongho has water storage area of 73 km² a length of 80 km. The dam is 495 m long and 72 m high and has a pressure of 15 billion tons. It is a source of water for drinking for living and industry in the Daejeon and Cheongju areas.